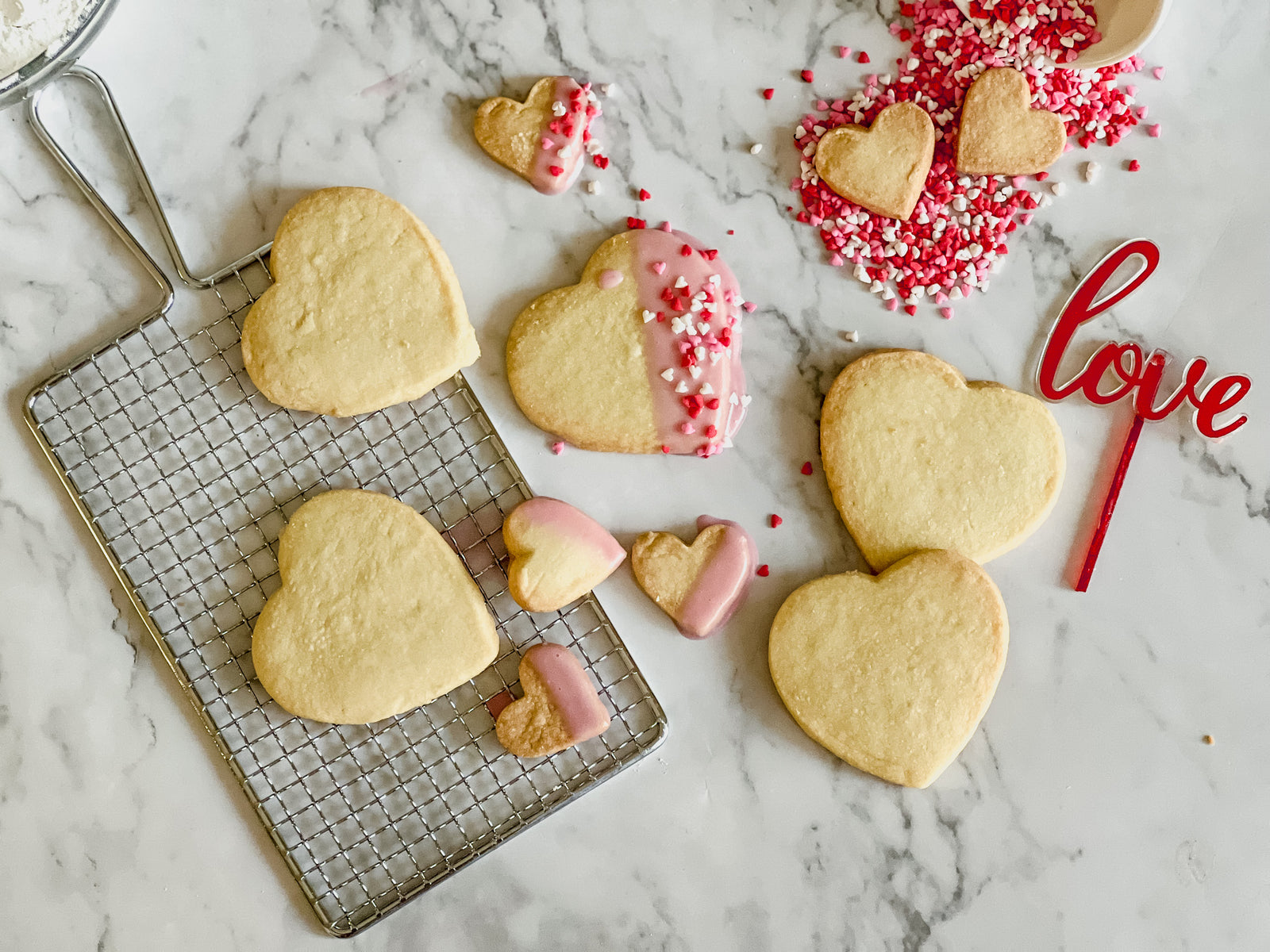 BAKING IS MY CREATIVE ESCAPE
"WAIT YOU MADE THAT?!"
That's my favorite reaction when I walk into a place with surprise treats that I made the day before, only because I had a taste for something sweet but didn't want to keep the whole batch at my house. My friends and family have become the beneficiaries of my baking escapades. I love to learn new skills and techniques and am happy to share this journey with you!
BAKE WITH KASANDRA
Grab a few of your friends and let's get baking! I'll send you the list of ingredients and the recipe & walk you through it from start to finish. You're busy like me, so we'll make something tasty in 90 min or less
A Lil' Bit more about me
I was born and raised in Detroit where my family shared our love for one another with food. If there was an olympic sport for potlucks, my family would win a medal! I've been cooking and baking since I was a child, always in a kitchen, tasting and testing, tweaking-you name it!
Now as a full-time busy professional, I understand the importance of making the most of our free time. For me baking is "home" and I frequently turn to baking as my stress-relieving activity. 
Baking is my love language that I happily share with anyone. 
There's just something about creating a sweet treat to share with loved ones that bring me joy. Over the years, I've mastered the art of quick, delicious, and visually stunning baked goods. 
I did not go to culinary school but I have taken many classes over the years to learn techniques and adapted them to my busy life. 
I want to pass on that knowledge to you. My goal is to empower you to become a baking superstar in your own right, so you can confidently show off and share your creations with others. 
Let's bake together!
bake like the boss you are!
Like you, I strive for greatness in whatever I set my mind to and baking and cooking is no exception. Let me help you build your baking muscles, so you can step in and out of the kitchen with confidence.